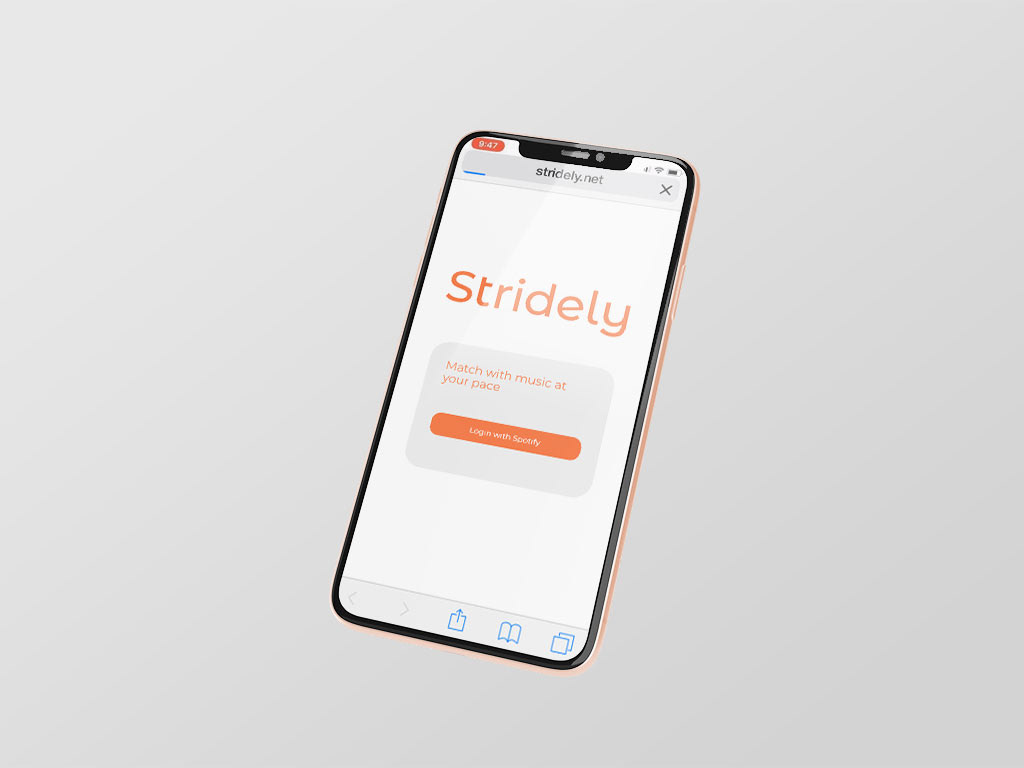 Tap the button with every step to set the bpm (beats per minute). 
Once ready, choose to search through "Your Playlists" or use "Spotify Picks" to match with a song at that tempo. 
Once matched, preview the song, open it in Spotify, or go back and try another song!

Home
- A clean landing page with a Spotify login button.
Tap
  - Loads the user's Spotify playlists, the user can tap to set their bpm and choose songs from their playlists or let Spotify pick for them.
Match
- Displays the matched song. The user can preview the song if Spotify allows, and they can open the song in Spotify in a new tab or in  the Spotify app.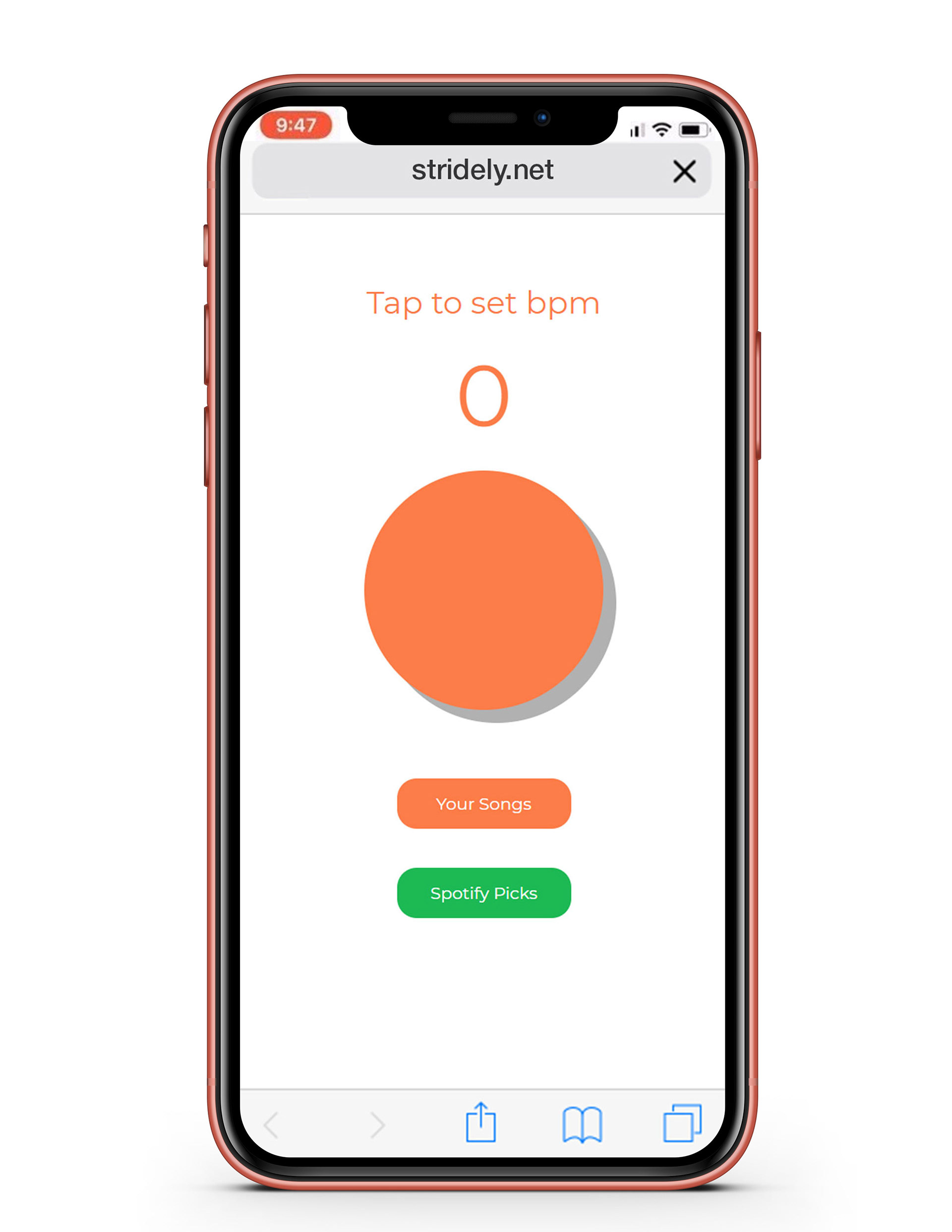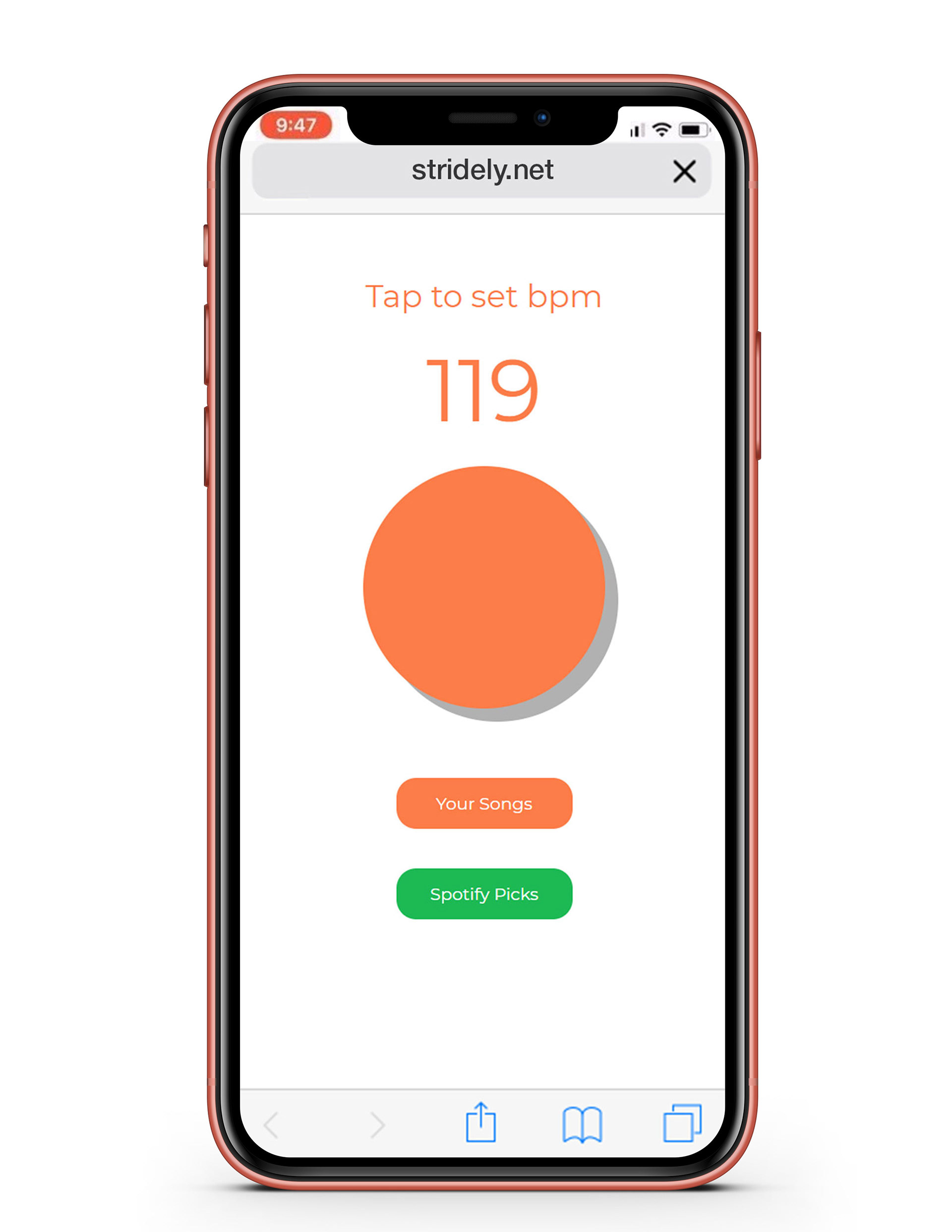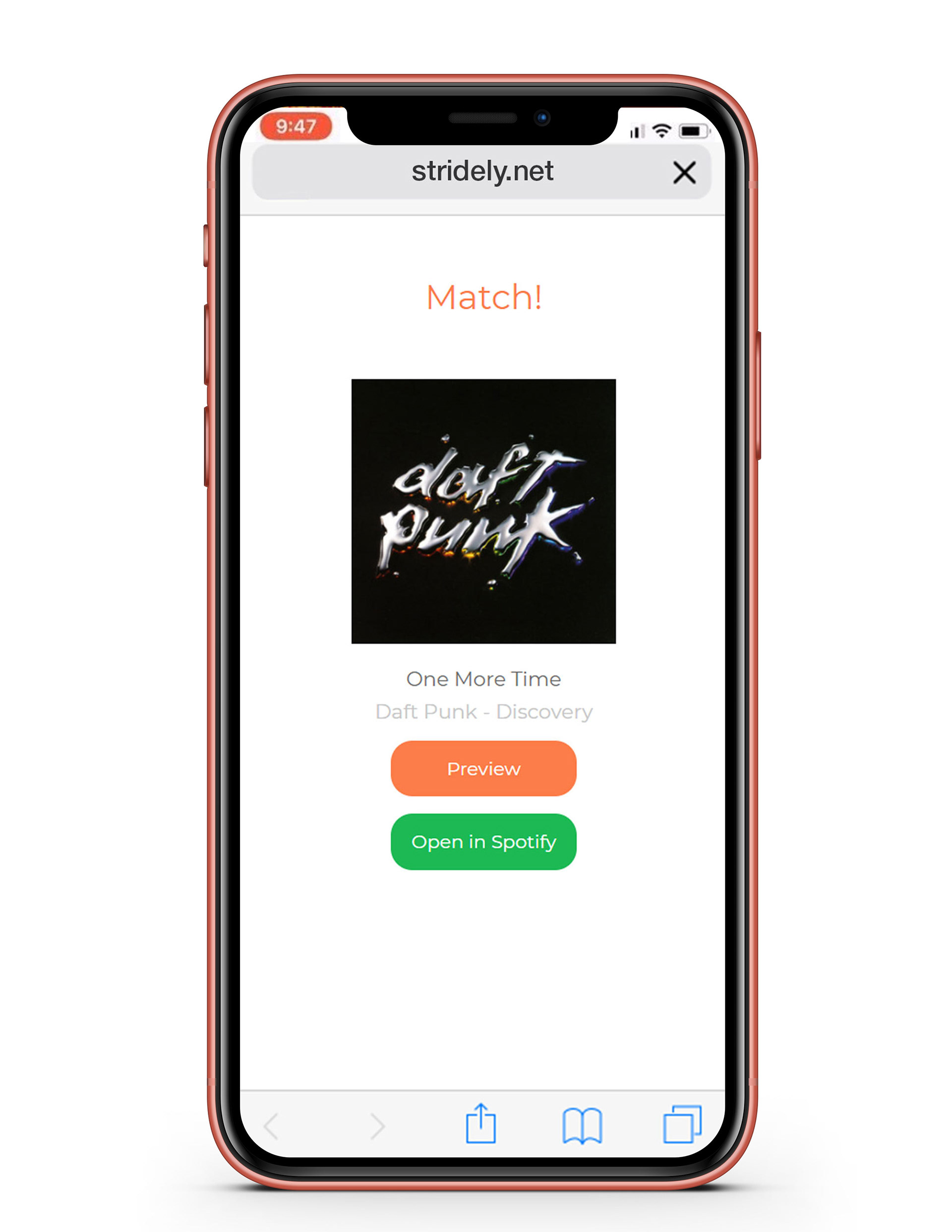 I created a Gantt chart to schedule and manage the time needed to follow through with the project. I made time for research, development, and testing. There were milestones for design, demoing, and prototyping presentations I gave to demonstrate my progress along the way. The project was a huge success!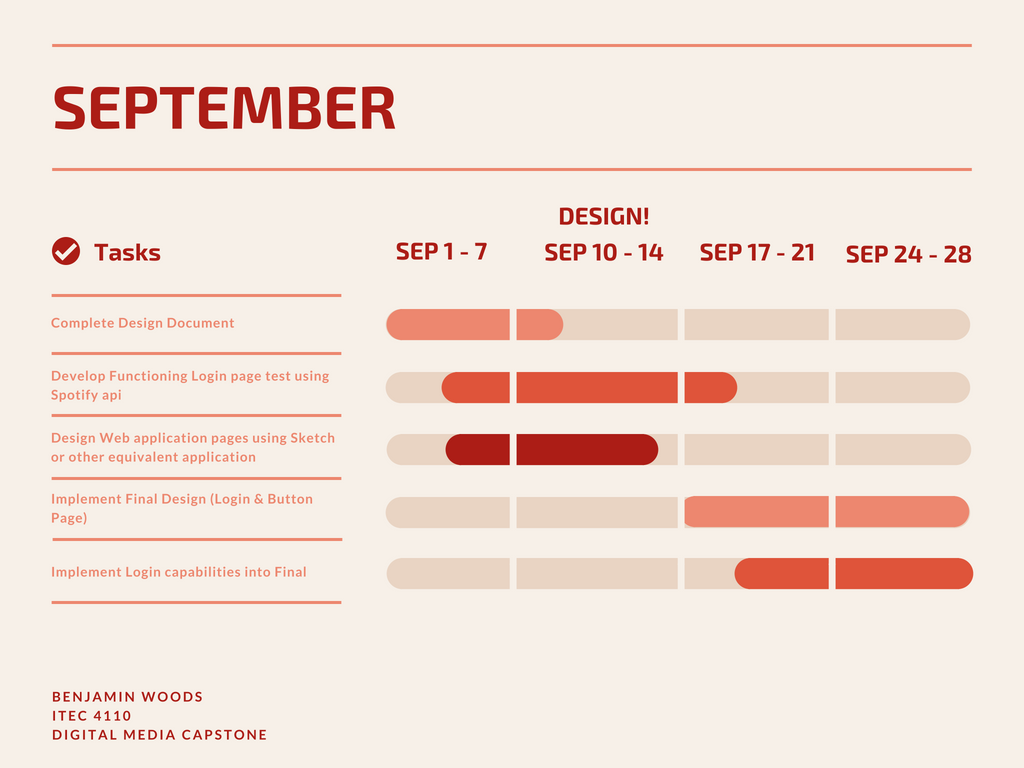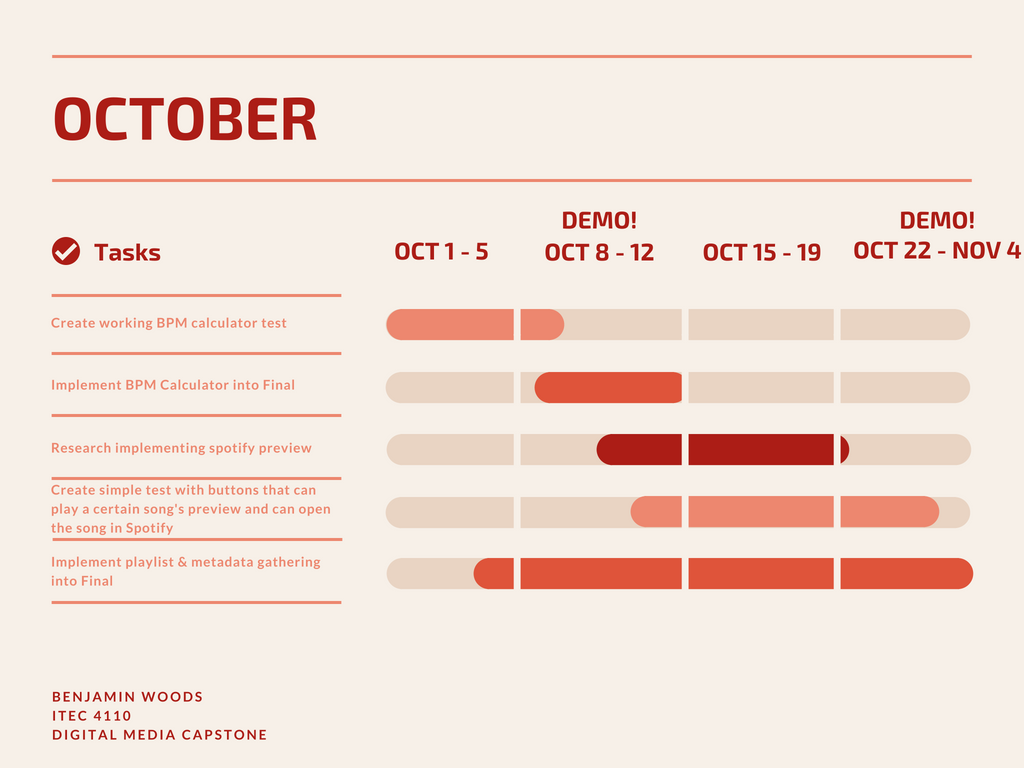 I conceptualized a design inspired by the simplicity of Google and minimalist principles of Apple. I focused on giving the user one task at a time to optimally reduce the app's learning curve while giving the user a sense of control. This lets the user solve the complex problem of matching music to their pace without having to wonder how the magic happens.
I designed the UI in Lunacy, a Sketch equivalent for Windows. While demoing my design, I pitched ideas to streamline the user experience with temporary loading screens and alerts to let users know of any potential network or request errors.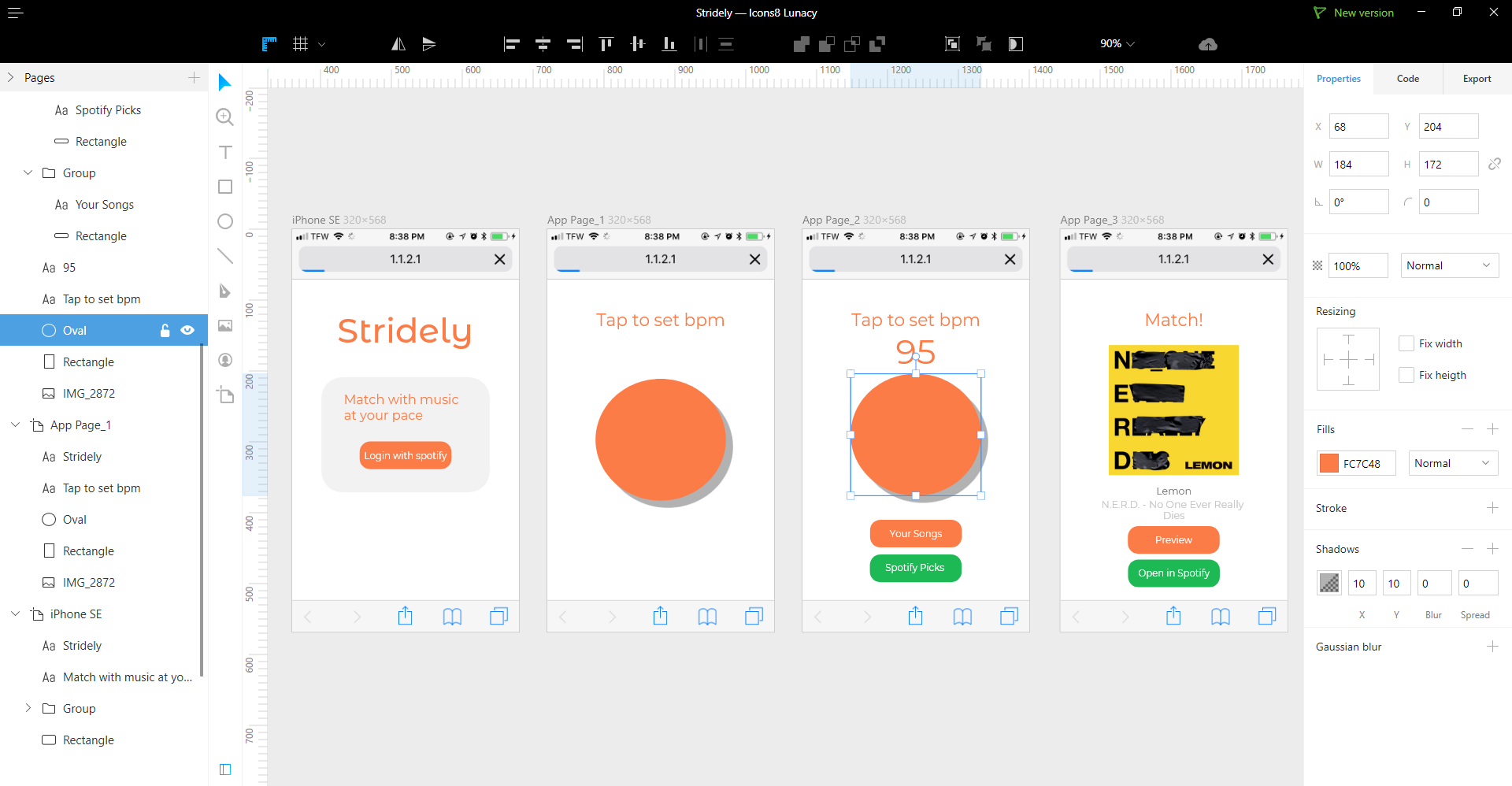 After my presentations, I opened the floor for questions, comments, and concerns from classmates. I used the concerns to improve the usability and functionality of my web app. For example, I was questioned about the usefulness of my app to users who may not have playlists or who aren't on Spotify often. It inspired me to create the "Spotify Picks" button, which chooses songs from Spotify's curated and trending playlists. This makes Stridely exponentially more useful, because it gives users the power to explore new music.

I am also fond of a playlist creation idea suggested by one of my colleagues. I may release that feature in a subsequent version after thorough testing.
I am continuing to add features and improve functionality of Stridely, and I will be pitching it to Spotify Developers Showcase soon!